The Gulfton Textile Lab Apprenticeship program in Industrial Sewing will give you the skills to get employed at a local manufacturer or start your own soft goods brand.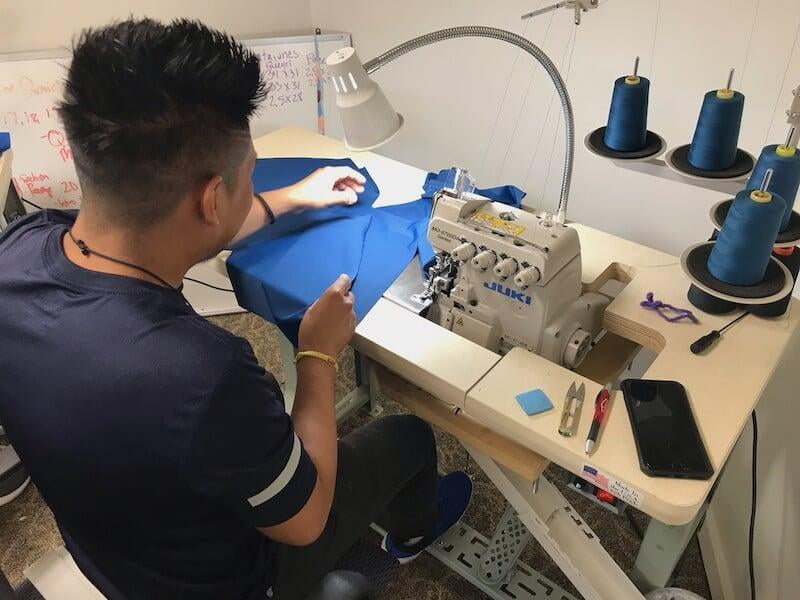 What you'll learn:



Trainees can expect to learn:
How to use industrial machines (straight-stitch, serger/overlock, & coverstitch) and other equipment

Manufacturing terminology & processes

Basic spec and tape measure reading

Hand and machine sewing methods, along with finishing and hemming

How to work with different types of fabrics

Safety and ergonomic principles to create a safe work environment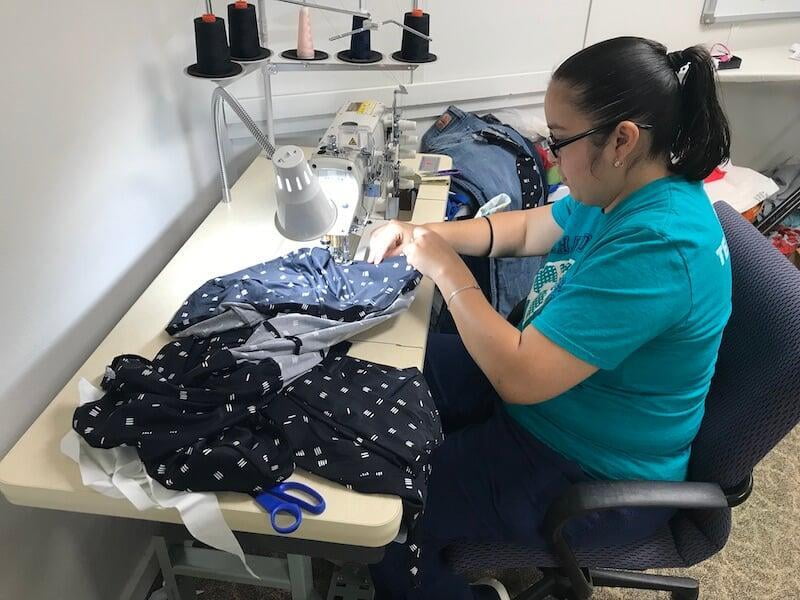 When you graduate:



You'll have a portfolio of work and sewing samples

You'll receive a Certificate of Completion

You'll be eligible to apply for On-the-Job Training (OJT) at a USDOL approved apprenticeship site, or at HTXSewnGoods

Your information will be shared with our network of Employers and you'll have an opportunity to interview for a job

If you go through the program in order to launch your own brand or business, we will connect you with a business coach to help you get your startup off the ground
Prior sewing experience needed:

None!

Length of program:

8 weeks, M-F, 9am - 1pm including a 15 minute break

Location of program:

St. Luke's Gethsemane Church, 6856 Bellaire Blvd., Houston, Texas 77074

Size of class:

2-4 people

Parking:

Free parking is available in the lot at St. Lukes

Bus stop information:

Metro Line 2 stops at KIPP Connect, just 100 feet from the church
Cost of program: $3000 includes tuition, materials & tools and class curriculum.

Financial aid: At this time, we have no financial aid available. We are working with several state agencies and foundations to secure funding for students.

Payment options: Prospective students are welcome to pre-pay for a class on a monthly basis, lay-away style.

Payment details:Payment is due in full up front.

Refund details: Those who decide to withdraw from a class on or before Day 5 receive a 100% refund. Those who withdraw anytime during Week 2 get 50% tuition back. No refund is given if the course is dropped in Week 3 or after.
Email Lauren Caldarera at Lauren@projects-matter.com to receive application information.

Once we receive your application information, one of our instructors will follow up with you within 5-7 business days.

Come in for an interview and sewing test.

Receive application response.

Details on grants and scholarship opportunities provided to qualified candidates.

Pay class tuition.

And learn!!